Grad Portrait Proofs (unretouched)
Scroll down for prices & instructions
Please Note:


These images are shown here for the purpose of selecting
your favourite for the yearbook and for ordering portraits only. They
are protected by Canadian copyright laws. That means you can not copy them,
download them, post them to facebook, print or reporoduce them in any
other way without breaking that law and being subjected to legal action.
It is stealing the same way that downloading pirated music or movies is stealing.

Please respect our rights as the creators of these images.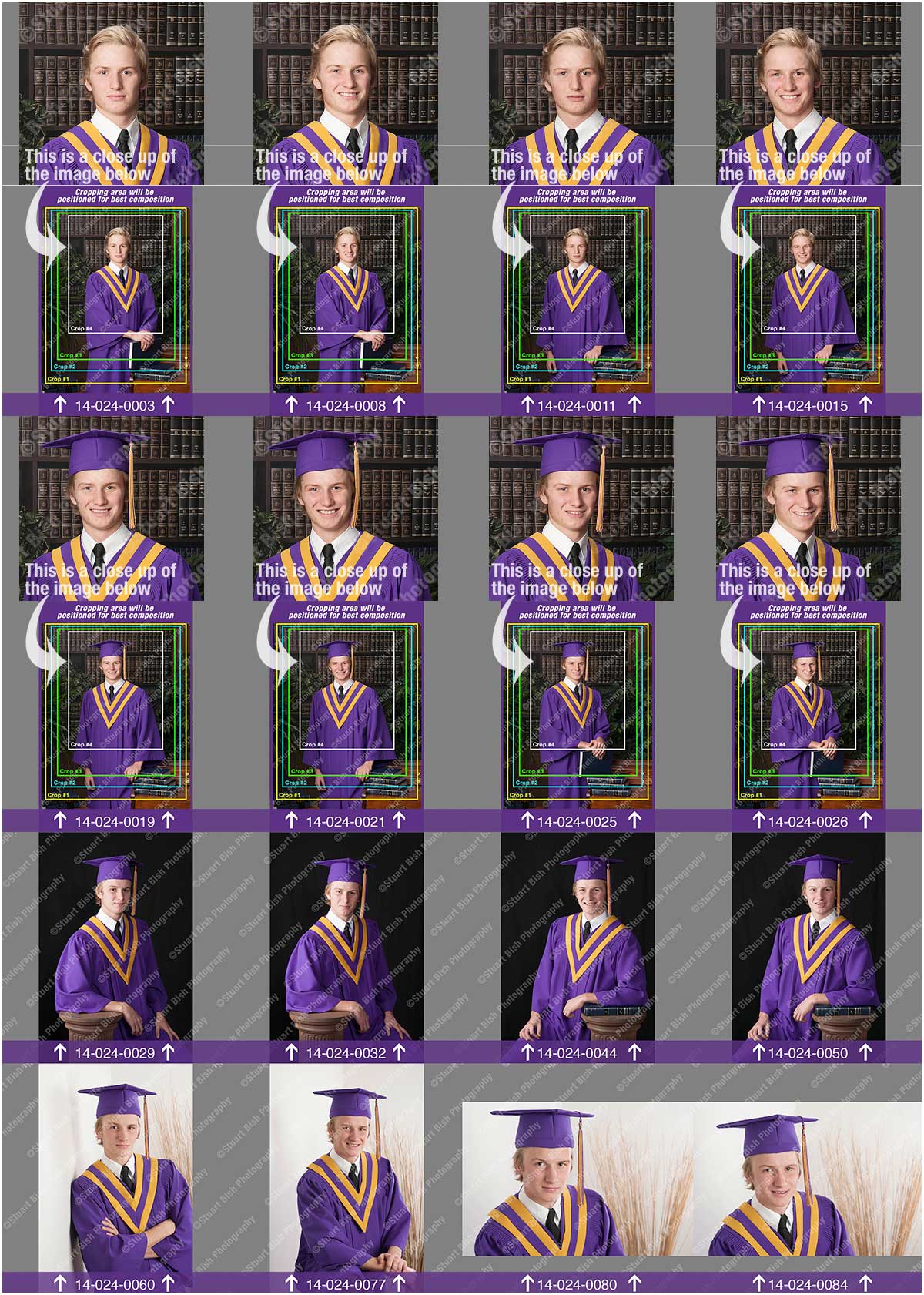 URGENT!
2016 Pen Hi grads MUST choose the pose for the Annual (BOOKCASE BACKGROUND WITH CAP) and call OR email us with your selection by Dec. 20, 2013. (Or we make the choice for you)
Choose your favourite pose based on expression.
Don't be influenced by colour, lightness, darkness or blemishes because images will appear different on each monitor and
final portraits are fully retouched. Make note of the pose # (the number at the bottom of each image.
ORDER BY PHONE (250)492-0049 OR IN PERSON
CLICK HERE TO DOWNLOAD 2014 BROCHURE FOR COMPLETE PRICING
Taxes Are Extra
ALL ORDERS must be paid in full at time of ordering.
ALL PORTRAITS ARE LAMINATED
Laminating
protects your portraits from fingerprints, scratches, spills
and glass breakage. Our durable, non-glare photographic laminating
film means there's no need for glass. Even wallet prints survive
for many years.
New Prices Effective October 1, 2013
Order Deadline for Free Wallets: Dec. 20, 2014 (Pen Hi), March 31, 2015 (Maggie)