Congratulations 2018 Graduates!
Pen High & Maggie Grads
Pen High photo dates are from Oct. 18th - Nov. 18th, 2017.
Maggie photo dates are from Feb. 13th - Feb 27th, 2018.
Following those dates, there will be ONE "last chance" grad opportunity for any students who may have missed their other appointment options.  Any grad appointments made after these dates will be subject to a full price session as we will have to set up the studio just for them.
 Orders can be placed anytime (we never get rid of your photos!) so if you haven't yet ordered or you're a graduate from years past don't panic - we've got your back! You can place your order in person during office hours (see bottom of the page) or over the phone (250) 492 0049.
View the 2018 Grad Portrait Brochure here:
Stuart Bish has been photographing graduates since 1982 and knows how to make you look your best for this special time in your life. Extra time and care are taken to ensure you are relaxed and natural, and all the fussy details attended to. Grad portraits are fully retouched and enhanced so you always look your best. See our brochure (link above) for details on how to prepare.
Graduates of Pen High, Princess Margaret and Penticton Christian School receive a photo number when their photos are taken. Enter the number below to see your previews. If you've forgotten your number give us a call and we'll get it for you.
Pen High Prom |2016|
Thank you Pen-Hi for inviting us back for another year of photobooth fun! Congratulations to all of the graduates of 2016 - remember us when you're famous. 😉
Click on the image below to check out all the fantastic images from prom and to download your favourites!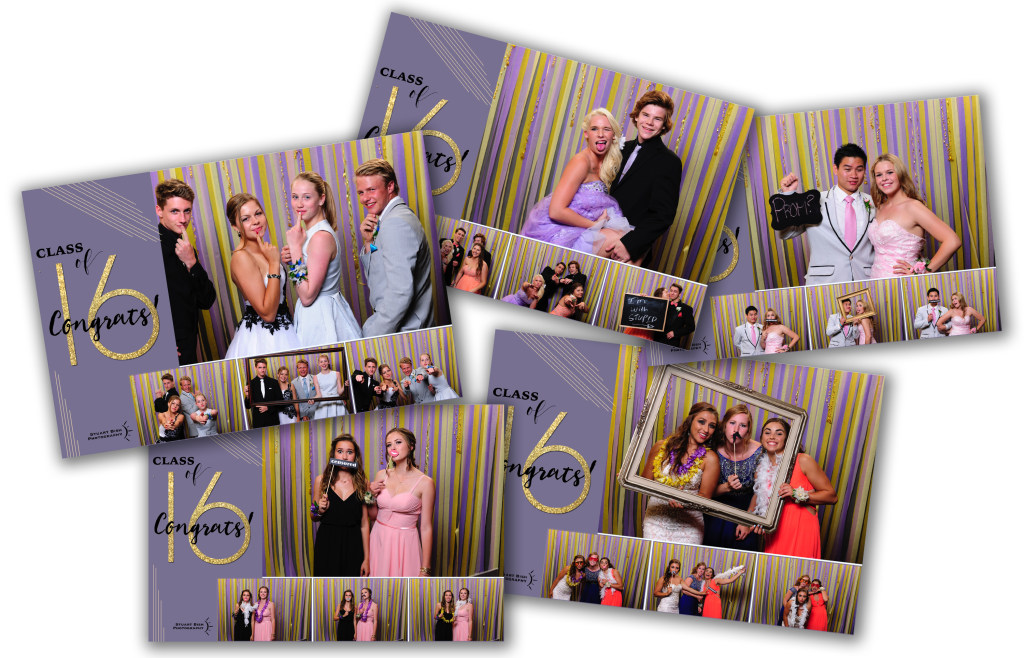 To view photobooth photos from 2015 click here
Graduates from 1955-77
During Pen High's 100 year celebration we were able to scan and restore many of the earliest graduation photos taken. We still have all our grad negatives and digital files from current back to 1955! (Although until 1972 only large graduation groups were taken).
Click the image below to see who we've had the opportunity to scan and restore already; if you had your photo taken while attending Pen High, chances are you can still order!