This year 8 candidates were photographed in and around the Penticton area. Consultations were held with each girl to consider clothing and location choices. Several hundred exposures were made of each candidate to arrive at the final selections (made by the photographer) that you see here. Click on the images for a larger version.
Each candidate receives a framed wall portrait of the selected image as a lifelong keepsake of their participation in the program, courtesy of their sponsors and Stuart Bish Photography.
Congratulations to Rebecca Britton (69th Queen Val Vedette) and her princesses; Richelle Brown and Brynn Clark.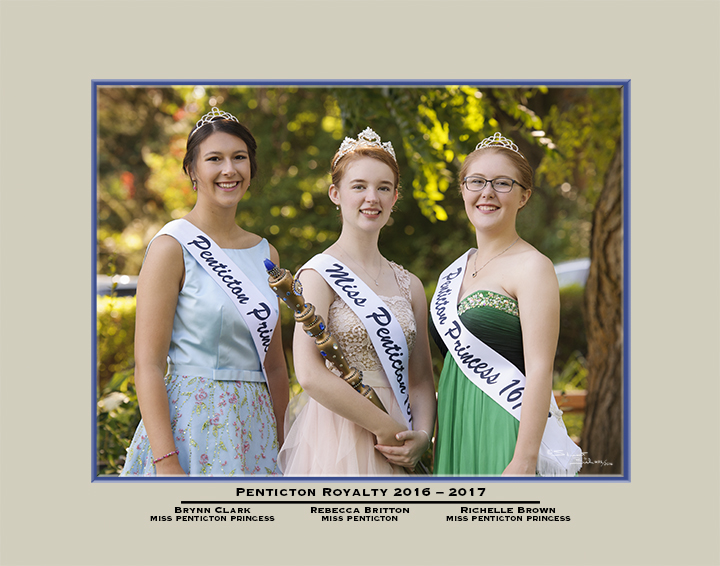 .